Company Name Modification and Moving Notice
On 23rd July 2007, our company name was modified in AGC COAT-TECH CO.,LTD. and our office was moved to the following address.
[Our new office]
Comfort Yasuda Bldg., 5FL, 2-9 Kanda Nishikicho Chiyoda-ku Tokyo 101-0054 Japan
TEL:+81-3-5217-5101 / FAX:+81-3-5217-5106
AGC COAT-TECH Co., Ltd. was established in 1963 as a subsidiary company of Asahi Glass Company Co.,Ltd. (AGC) that is Japanese glass manufacturer which has the largest production capacity in the world.
AGC has chemical sales division and AGC COAT-TECH CO.,LTD. belongs to this chemical division.
AGC has developed new fluororesin "Lumiflon" which can use both air dry and cured temperature AGC COAT-TECH Co.,Ltd. is a manufacturer of paint, especially, the fluororesin paint "Bonnflon" which made from Lumiflon and has exported since 1970's.
The fluororesin paint "Bonnflon" is not only more weatherable but also glossier and brighter than Poly-vinylidenefluoride (PVdF) type.
Besides, "Bonnflon" has air dry solvent, waterbase, cured solvent and water-based type.
We have many applications such as for steel, cement, and not only coating but also multi-layer paint and clear finishing for bare concrete.
Please find the attached explanation for SR(soil-release, low-pollution) fluororesin paint and water-based fluroresin paint.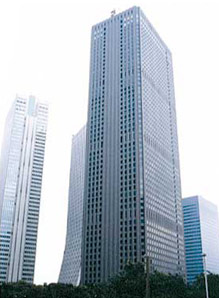 It was repainted by waterbase Bonnflon.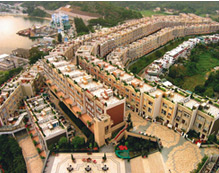 Beverly Hills Tai Po (Hong Kong)